DanMed
How can we help you?
Your road to success!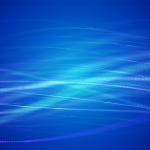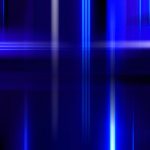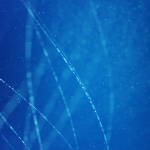 Pharmaceutical and Medical Device Industry
Project management
Outsourcing
Quality assurance and control
Requlatory affairs
Clinical research
Medial writing
Monitoring
Vertification and validation
IQ, PQ, OQ
CAPA, Root cause analysis
GxP
Auditing
Regulatory affair documentation e.g., CTD, desing dossier, 510(k), study protocols and reports
Medical writing
Selecting key performance indications quality matrics
Auditing
Social media marketing
Personell optimation
Customer service skills
Profit and profit margines
Accounting skills
Information security plan
Marketing and sales plan
Quality system planing
Account and financial management
Human Resources and Education/Training
Tailored planing for human resources and training for your needs.
About us
Let us help you!
DanMed is a service providing family company for health care sector. We are located in Espoo, Finland, but we operate world wide, mainly in Europe and US. We offer services adjustable for your needs for example (but not limited to) in the area of auditing different types of operations and activities, pharmaceutical product development, clinical trials phase I–IV studies, medical device investigations, food and nutrition, cosmetic products, project management, human resources, consultation, education/training, and economics.
We also provide outsourcing services and flexible solutions for investigator-initiated studies. We are keen to provide you solutions for a complete service package or just a part particularly needed. Our services also include planning of operations with risk analysis.
We are at your service. Please, let us know how can we help you.

Dan Rosenqvist
B.Sc.Pharm, MPL
Dan Rosenqvist has graduated to Bachelor in Science, Pharmacy from Helsinki University, Faculty of Pharmacy and he is multi pilot license holder with type rating for A32S. He has long background in retail pharmacy and has experience from different sizes of pharmacies.
Currently, he is working also as a pharmacist in Nummela New Pharmacy where his special areas of responsibilities are marketing, social networks and implementing new services (e.g., online pharmacy). He has also knowledge of creating new pharmacies from scratch for example (but not limited to) design layout of commercial space and generating otc and prescription stock.

Kirsi Rosenqvist
Ph.D.Pharm
Kirsi Rosenqvist has a strong background in clinical research and holds a PhD in pharmaceutical sciences. Dr. Rosenqvist has extensive experience in regulatory affairs and quality assurance, and has served as e.g. Head of Regulatory Affairs and Quality Assurance. During her over three-decade career, Dr. Rosenqvist has held top-level positions in several medical device and pharmaceutical companies, such as Bayer Oy, Biotie Therapies, BonAlive Ltd and Medtentia International Ltd. Dr. Rosenqvist is certified lead auditor (ISO 9001).

Heikki Rosenqvist
Master of Economic Science
Heikki Rosenqvist has long teaching background in accounting and financial sector of business.
Heikki Rosenqvist has also strong business education experience.
Heikki Rosenqvist has experience in training  business economics in many different size of companies. Main competence  areas are profitable business activity, finance and accounting.
Tonttumuorinkuja 5 B, FI02200 Espoo, Finland
DanMed • Subsidiary of Näyttökoe Oy •  Business ID 0978706-5